Copperas Creek Creations
Wood & Weave
Custom Signs and Handwoven Rugs
Made in the USA!
CLICK HERE FOR RUGS

This Site Is Currently Under Construction
All of the wood products within this website have been created by me from either pallet or purchased wood. I can do a variaty of color combinations to fit your personal decor and can personalize with names or dates. Rarely are two items identical since I use various types of wood and each react differently to stains, paints and varnish. Custom orders are welcome with 50 % down.
If you have questions, please feel free to email me at alot2do@copperascreek.com
Monogram Signs:
Personalized with your initial, last name in the colors to match your decor.
Examples below:
$35

Fall Decor: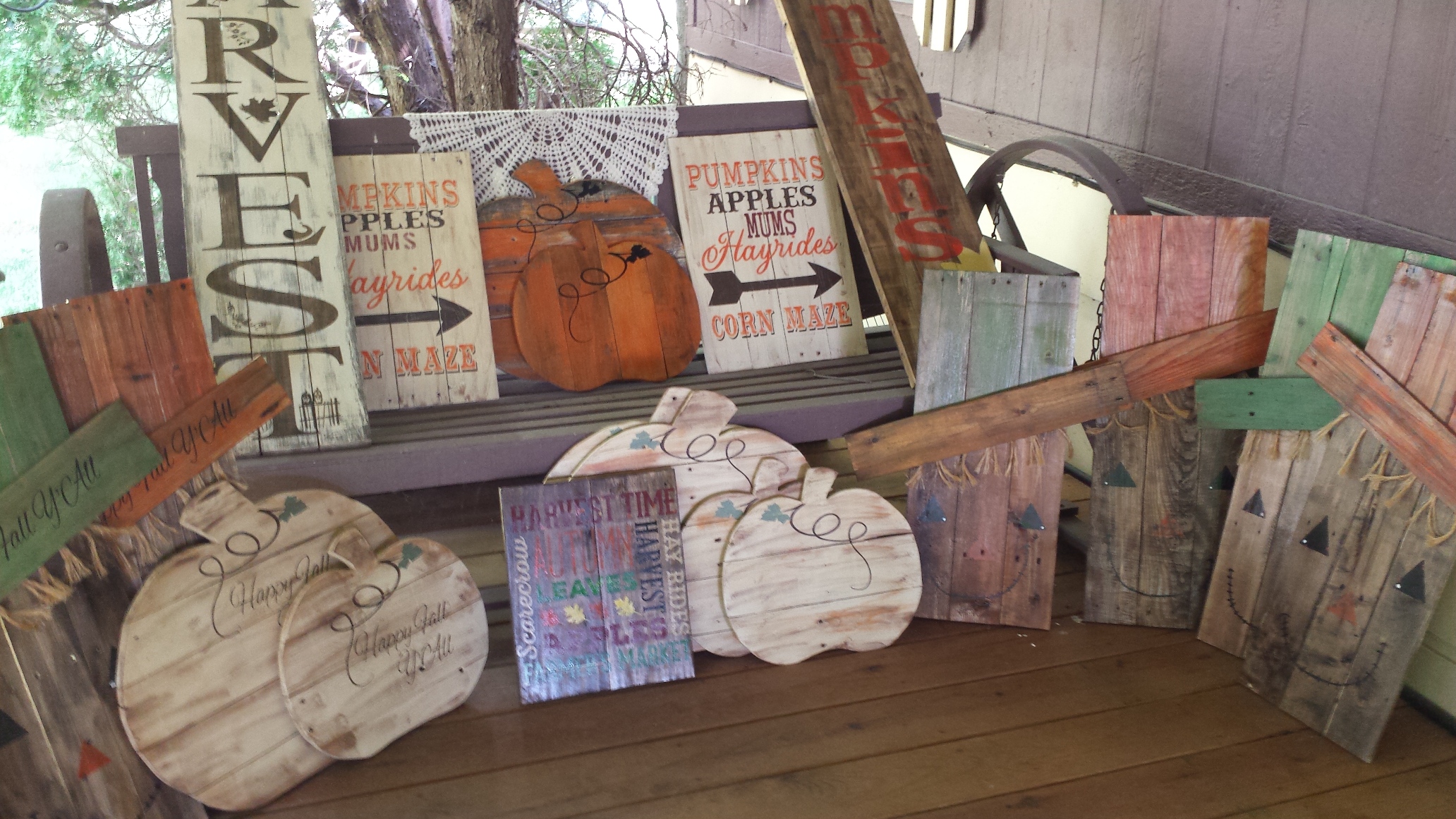 Item #4
Pumpkin Treat or Decoration Box
$40
Out of Stock


Item #5
Fall Sign

Item #5
Pumpkins 5 Cents
$40


Item #6
Three Pumpkins Joined
$35

Item #7
Pumpkins Chevron or Polka Dot
$35 Each

Item #8
Rustic Pumpkins
$30 for large and $25 for smaller one

Item #9
Large Polka Dot Pumpkin
$35

Item #10
Fall Sign $30

Item #11
Corn Maze $35

Item #12
Scarecrow- Can be done in any color/stain combination with any saying you want. $30
Hanging hareware is included with some signs and Copperas Creek Creations is not responsible for improper hangings or damages as a result. Some of these items may be heavy. Please take care in hanging and protecting your walls from scratches since these are made out of wood. I like to use the little felt pads that are for protecting floors when hanging on walls.

Copperas Creek Creations © 1995 All Rights Reserved
The contents and photos on this web site are the intellectual property of Copperas Creek Creations and may not be reproduced without written permission.